Big umbrellas are simply those umbrellas which are used in garden or on beaches. They are also known as outdoor umbrellas. Shubhamm Inc manufactures big umbrellas which can also be used for promotional purposes. The brands are printed on the umbrellas for marketing. Shubhamm Inc are the big umbrella manufacturers in India.
Big umbrellas have varied uses in garden as well as beaches. We manufacture the umbrellas as per the requirements of the clients. They can be used for promoting purpose or for shade or cover.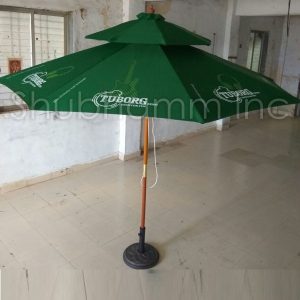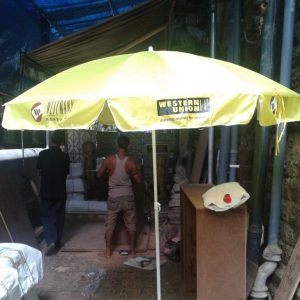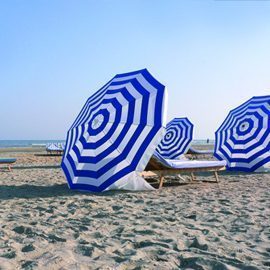 Big Umbrella
The umbrellas which we provide are promotional umbrellas, garden umbrellas, beach umbrellas, lawn umbrellas, outdoor umbrellas, printed umbrellas, customized umbrellas, wooden umbrellas, golf umbrellas, promotional garden umbrellas, customized promotional umbrellas, business promotional umbrellas, non drip cover umbrellas, screen printed umbrellas, square shape umbrellas, etc.
All the big umbrella manufacturers are providing the umbrellas with imported raw materials. Shubhamm Inc manufactures these umbrellas with the raw materials produced in our factory. Hence, we ensure the quality of our umbrellas. All the umbrellas are thoroughly inspected with adverse quality parameters to prove the best quality.
Features
The big umbrellas manufactured and supplied by Shubhamm Inc are creative and are appreciated for their colorfastness. These umbrellas are attractive and finely stitched. All the designs of the umbrellas are attractive. These umbrellas are provided with various colors, sizes and shapes as per the requirement of the patrons. The patrons are delivered with proper big umbrellas as ordered.
You can pick any umbrella from our wide range. We provide a wide range of umbrellas which can be used for various purposes. Get the best high quality and wide range of umbrellas at Shubhamm Inc!