Plastic bags are the most harmful product for our environment. The growing awareness for the protection of the environment has lead to a decrease in the consumption of plastic bags. Hence the alternative to such plastic bags came into existence. Non-plastic or non woven bags are of those alternatives. Such bags have a great demand in Indian markets. Non-plastic bags or non-woven bags are the most trending among all carry bags. We, Plume Umbrellas (by Shubhamm Inc) being an experienced non-plastic bag manufacturer in India, can help you get the best quality non woven carry bags. These bags are alternatives to plastic bags. The non woven carry bags can be recycled and reused. The non-woven or non-plastic bags are more durable and has strong carrying capacity.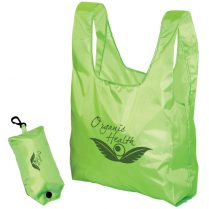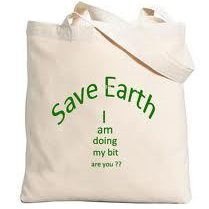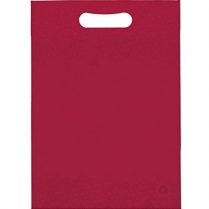 You can find a wide range of bags at Plume Umbrellas (by Shubhamm Inc). These bags include Eco-friendly bags, parachute fabric bags, promotional polyester bags, lightweight polyester bags, customised shopping folding bags, reusable polyester bags, gym bags, travel bags, non plastic bags and many more. Our bags are made of good fabric to assure durability. These bags have good designs and also can be customised as per your needs. We always believe in fulfilling our customer's requirements and maximize customer's satisfaction. The bags we manufacture are at reasonable prices as we are wholesale manufacturer of bags.
Specifications
We, as non plastic bag manufacturer, are always trying to provide our best quality carry bags to our clients which are harmless for the environment. These non woven carry bags are long-lasting. people will use this non plastic or non woven bags for a longer period of time. Such biodegradable plastic bags can be folded easily and they resemble the texture of cotton fabrics.
Also, non woven bags are water-resistant. Many shops have switched to non woven carry bags. All the biodegradable plastic bags are reusable and recyclable. Hence being able to reduce the carbon footprints in the environment, such bags are also attractive. A wide range of non plastic bags are available with different size and grades. These include D cut non woven bags, V cut non woven bags, Non woven carry bags, etc. The size of the bags are customized as per the demand and need of our clients. Hence such customized non woven bags posses high demand in Indian as well as international markets. With our skilled team we have established ourselves as a leading non woven bag manufacturer.
Always use 100% non woven bags or non plastic bags and save our mother Earth.